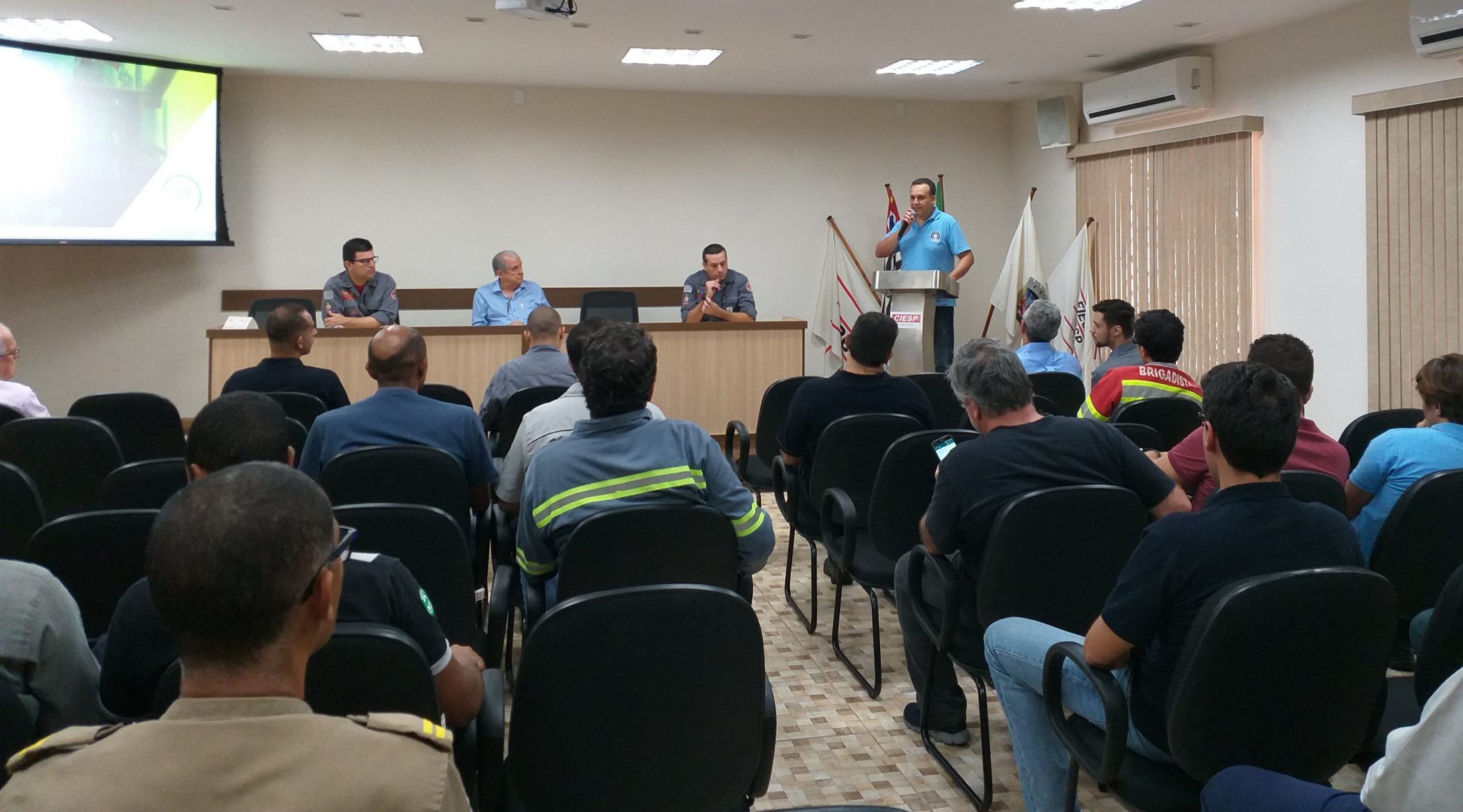 Cubatão's Mutual Assistance Plan (PAM) will comemorate 41 years next Sunday (31). In commemoration of the date, the commission of the Center for Integration and Development (Cide), led by the coordinator Ângelo Inácio dos Santos Junior, last Tuesday (26) held a special meeting. The members of the commission, the director of the Cide / Ciesp Cubatão, Raul Elias Pinto, the lieutenant colonel of the 6th Group of the Fire Brigade, Daniel Tenório dos Santos, the Lieutenant Colonel of the Maritime Fire Brigade Group, Diniz Filho, and other industry guests.
The morning had the talk SICOE – Integrated System of Command of Emergency Operations, given by the lieutenant of the 6th Group of Fire Brigade, André Moreira Lima. The system was created to order and standardize the occurrences that require an unusual demand of personnel and means by the Fire Department and other public or private institutions."In the region of Baixada Santista, we have four PAMs. We offer training in SICOE in studies by distance so that the groups have the same language, act in synergy and effectiveness in emergency situations", emphasizes Lieutenant Colonel Daniel Tenório dos Santos.
The coordinator Ângelo Inácio dos Santos Junior highlights the 41 years of PAM as a reference. "Throughout our history, integration has been a key part of being prepared for any eventuality. We continuously seek to practice continuous improvement in our procedures to jointly foster safety in the Industrial Estate and the region as a whole".